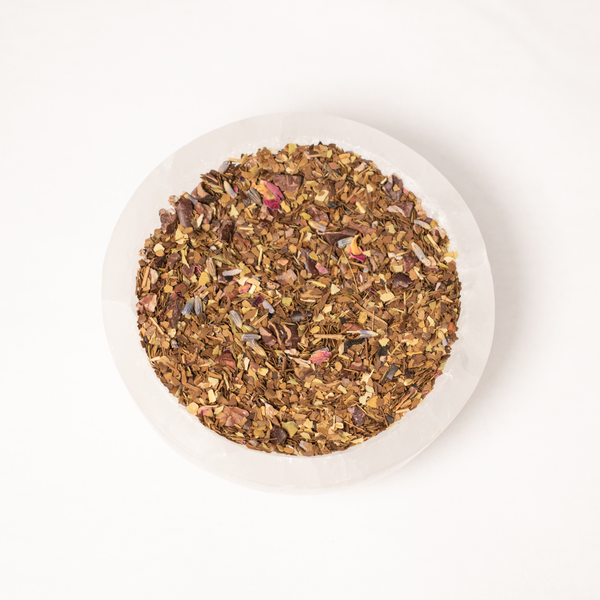 Herbal Tea: Infusion no.9
Ingredients: Roasted Yerba Mate, Organic Cacao Nibs, Organic South American Yerba Mate, Rose Buds and Petals, Lavender Flowers
The perfect tea for studying! And a wonderful coffee alternative for those looking for a little bit of caffeine. Overall this is a nice utility tea for when you need a boost! Roasted Yerba Mate has always been my preference over green as it gives an even milder boost and a richer flavor.
This is mostly a straight up roasted Yerba Mate with subtle hints of other ingredients.
It is difficult to identify the other notes in this tea by taste alone, but they do calm down the earthy intensity of the mate quite a bit, and mellow it out into a light, pleasantly energizing drink.
Infusion Number 9 if perfect for black tea drinkers who want an extra boost that is gentle on the stomach. I always find Yerba Mate uplifting and energizing. It doesn't make me jittery, but it does create a wonderful clarity of mind.